I love windows and in particular, clean windows. I don't relish washing them, necessarily, but I'd gladly argue that a crystal-clear, clean window is one of life's simplest pleasures. I recently spent a warm(ish) week in November washing all 19 windows and a set of French doors on the house and squeegeed several dozen windows in the barn. A clean window lets in so much more light! And with cobwebs dusted away, my indoor world is brighter and airier…a change in both environment and attitude that will help carry me through the long, dark winter to come.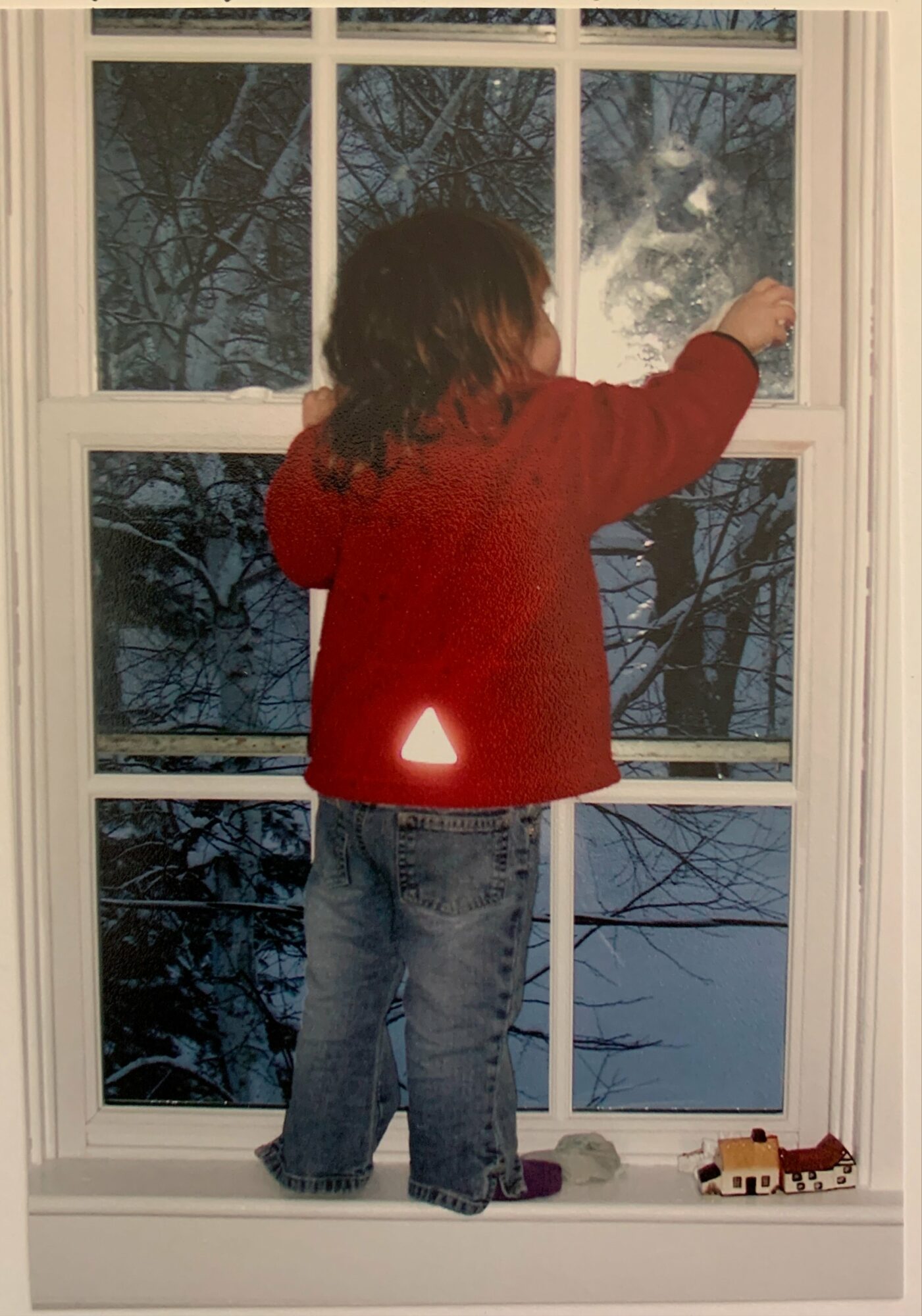 Maybe it's because we spend so much of our time outdoors during the warmer months of the year or maybe because I don't particularly enjoy being "cooped up" indoors, but I have always loved the way windows bring the outside into my home. To maximize the effect, the windows of our house are unadorned with curtains or blinds. Yes, that means our east-facing bedroom is flooded with early morning light in the summer and that we can see what is going on outside no matter what the weather. It also means that anyone driving by our house in the evening can see into our well-lit living room and perhaps even see what we're watching on TV. That has never bothered me. In fact, I see it as a worthwhile trade-off and rather like keeping tabs on the sporadic traffic on our seasonal road!
My love of windows goes back to early childhood. My young parents first rented a basement apartment—damp, dark, and uninteresting with inadequate natural light. But then we moved to an old farmhouse on a small pig farm in Iowa and it was full of tall, old-fashioned windows—the kind with mullions and divided glass panes. They seemed so grand! My earliest memories are of watching the farmers moving equipment around the yard or of petting the barn cats in the warm sunlight pouring in from those windows. My dad had an easel set up on the enclosed porch where he would dabble in oils on a lazy Sunday afternoon. The light and the warmth provided by those windows give me cozy and fuzzy feels to this day.
Even then, I appreciated a clean window. During the last weeks of my mother's pregnancy with my younger sister, Erika, I decided I would wash windows for my exhausted mum. I didn't ask permission; I thought I'd surprise her! Unfortunately, five-year-old me chose to use her favorite bottle of perfume and used the curtains to do the wiping. (Who wouldn't want their house to smell of Emeraude?) The big green bottle seemed perfect for the job. Not surprisingly, Mom didn't appreciate my efforts!
Since moving to our farm, I've discovered that barn windows represent a great deal of work and upkeep. Younger goats like to jump onto window sills and older goats like to lick or scrape ice off of glass panes with their front lower teeth. We've had our fair share of broken glass and busted mullions over the years and every year we try to fix windows or outsmart animals. I'd say we're not overly successful at either! One year I replaced broken panes and re-glazed nearly 20 windows in the barn, carefully leaning the freshly glazed windows against the building to "set" before painting and putting them back in their rightful places. The next morning, to my extreme disappointment, I found that our free-ranging chickens had discovered my fresh glaze and pecked it all out! They ate every last bit of glazing they could reach.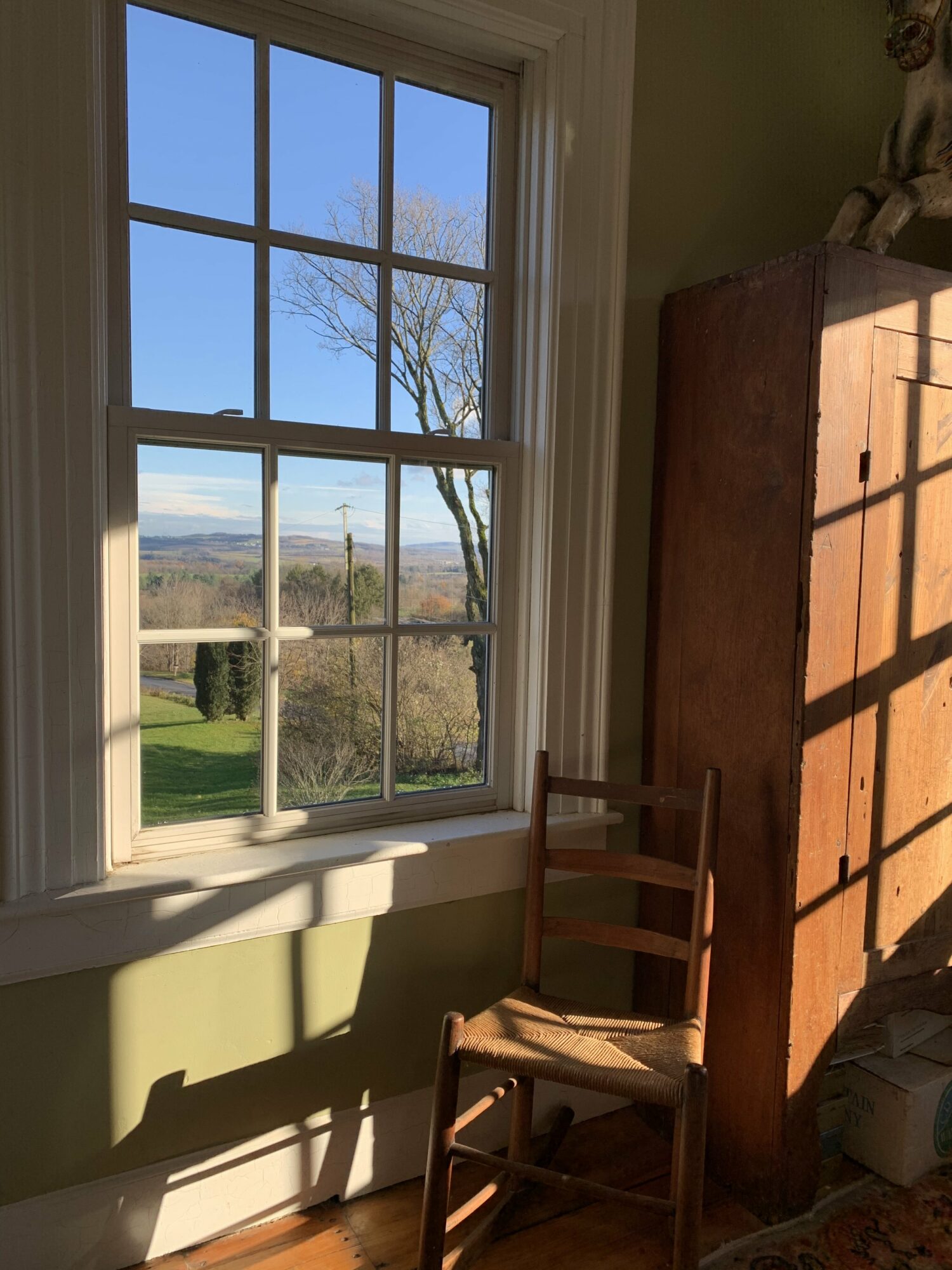 When customers come to our farm store, they are treated to a wall of windows looking into our cheese plant. The added natural light and ability to look out is good for us cheesemakers and our spirits, but even better to shed light on the work we do here. Customers can see what we're working on and ask questions about our processes. We will often slide the windows open to check on newcomers or chat with regulars. I can't imagine having a solid wall between us and the outside world; windows are so much more welcoming. Letting the world in feels so good, especially if the windows are sparkling clean.