It is fresh; it is simple. It is unadulterated and flavorful. It is humble and yet shines. Use it as you would any cream cheese—in frostings, cakes, spreads, and dips. It is the secret ingredient that makes every dish a little more vibrant.
"Dang That Tang"
Versatile and simple
Because our Crème Cheese is light, it is spreadable at cold temperatures. Bagel shops and delis appreciate its versatility. Breakfast at home has never been so easy.
We're old school
We use fresh, whole milk direct from our neighbors' bulk tanks—that means no separation, no homogenization, no breaking beautiful milk into components. The milk is pasteurized and cultured, set overnight, and drained for 24 hours before it is salted, packed, and sent to you!
Less fat more flavor
We use fresh, whole milk and don't add extra cream like traditional cream cheese manufacturers do. Fat is delicious, don't get us wrong! But fats can often dull brighter flavors, so with this cheese, less is more!
We hope this delightful little cheese (formerly known as Kuyahoora Crème) will become your go-to choice when considering a bagel, frosting a cake, adding spark to mashed potatoes or whipping up a cream sauce for a quick pasta bite. Check out our blog for more fun ideas and recipes!
Find in a store near you Wholesale inquiries
Four delicious flavors
Original, Vegetable Medley, Green Onion & Leek, and Hungarian Pepper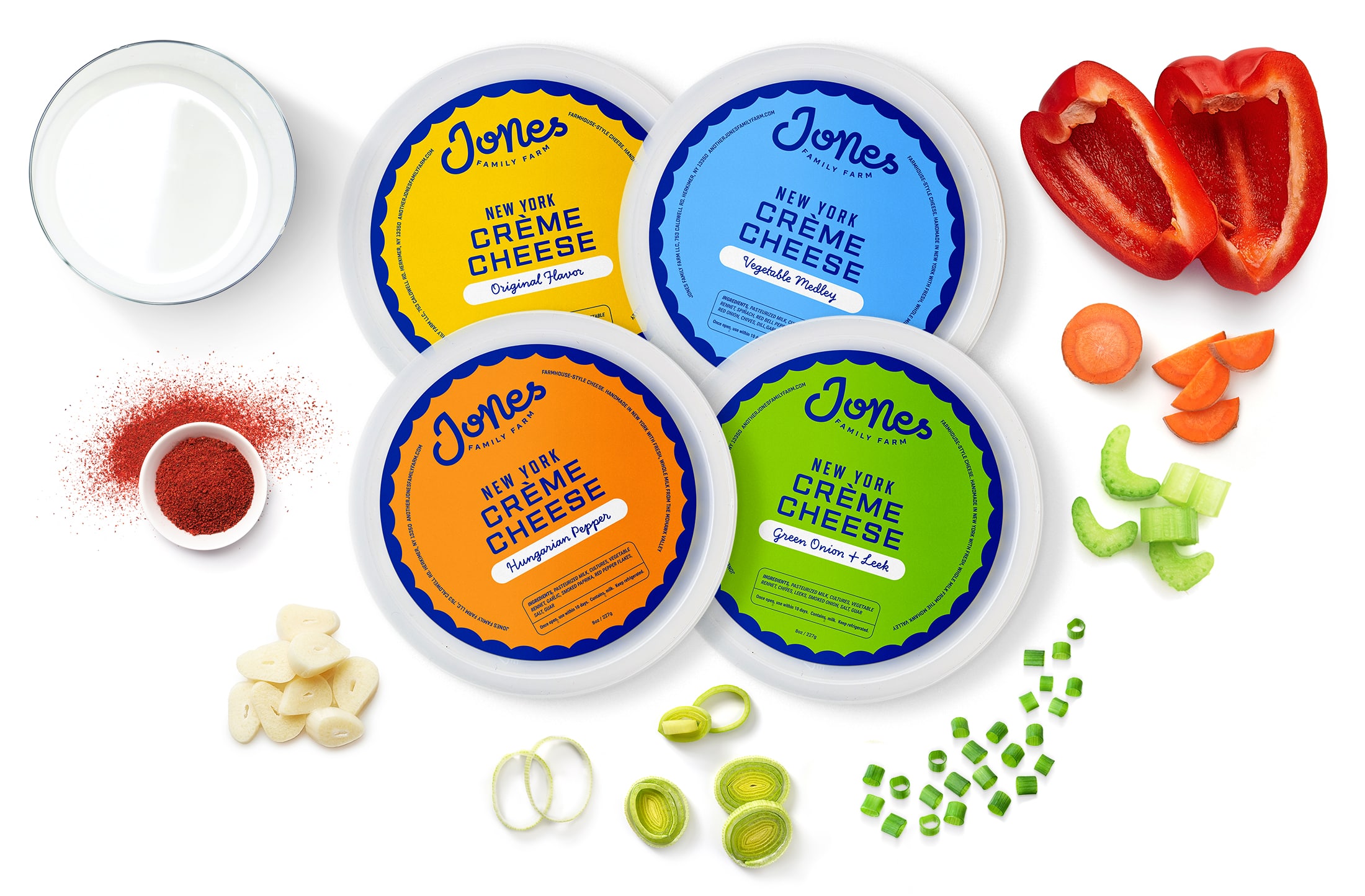 Hacks and other quick uses
Stir into mashed potatoes instead of (or in addition to) butter & milk.
Substitute instead of regular cream cheese in frostings, fillings, dips, and spreads for a flavor explosion.
Serve with hot pepper jelly or tomato jam with crackers.
Or, as long-time customer Deanna would say, "Just eat it with a spoon!"
Feeling adventurous? Check out Suzie's no-bake cheesecake in a mug recipe.