Is it possible to have a recipe that is "too easy"? I think not! Try this quick & easy recipe using our Garlic-Marinated Goat Milk Feta: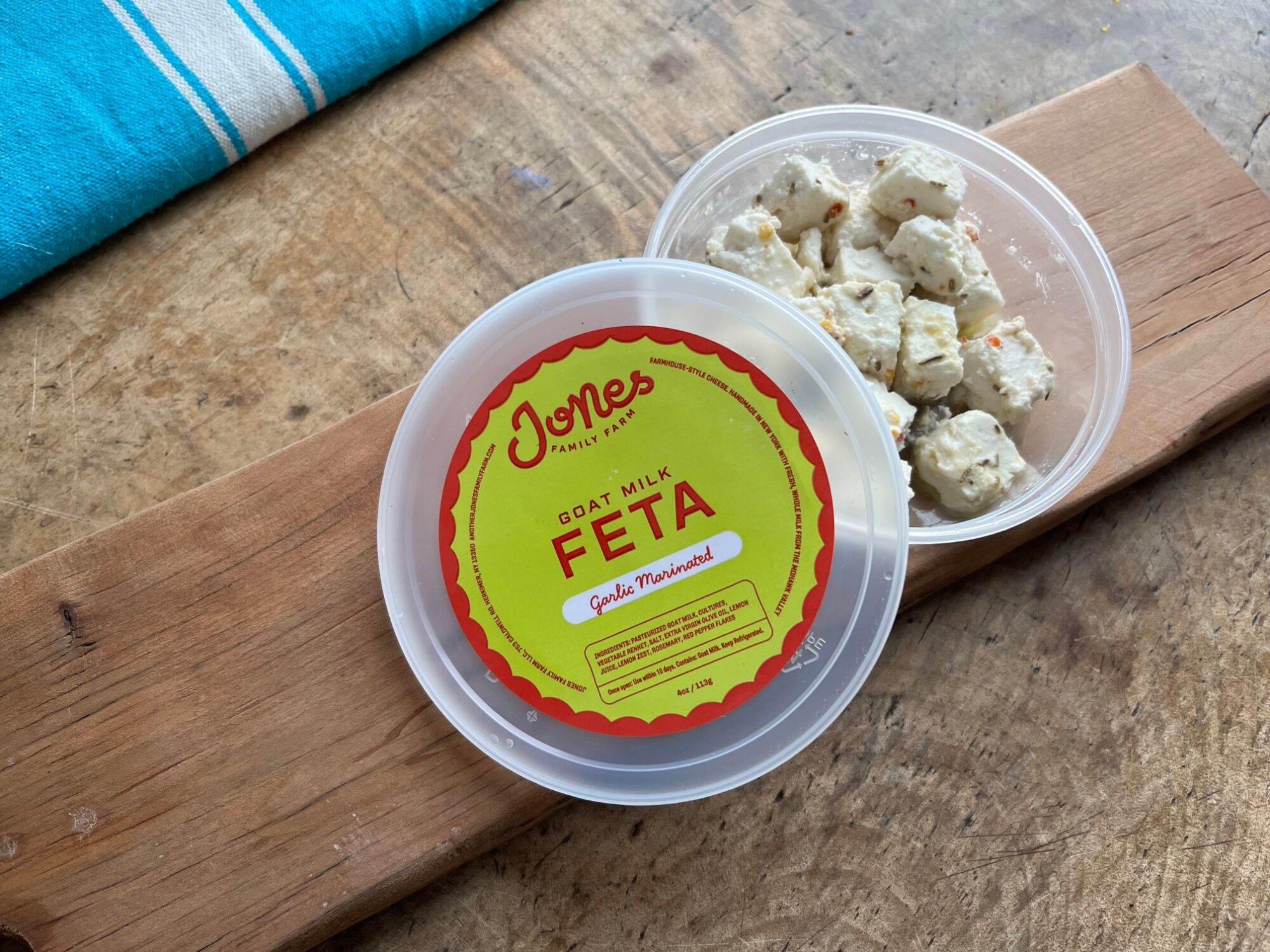 Heat oven to 275 degrees. Empty one (or two!) containers of Jones Family Farm's Garlic-Marinated Goat Feta into an oven-safe dish. Drizzle with additional olive oil and bake for 30 minutes.
Smash softened feta with a fork, mixing well. Spread on good, crusty bread or dunk like you're enjoying a Mediterranean version of fondue. So good and so easy!